ADJUSTABLE SHELVES
INVENTORY MANAGEMENT OF COLOUR BOXES & TUBES
SPECIFICATIONS​
ALUMINUM | BLACK PVC

FRAME
Matte Black Aluminum
CUSTOM GRAPHICS (Optional)
​​​Clear-Coated Paint over Pre-finished Aluminum
INNER DIVIDER (Black)
Moderately expanded closed-cell polyvinyl chloride (PVC)
rigid board with a low gloss black matte finish. Superior dent and scratch resistance,
water resistant construction; resistant to rotting, rusting and warping.
KEY-HOLE BRACKET
Black powder-coated steel.
OVERALL DIMENSIONS
24.5" W x 36.75" H x 8" D ​
CAVITY DIMENSIONS ​
Dyerector-01: ​1.3″ W x 9.125″ H x 8″ D
Dyerector-02: ​1.8125″ W x 5.4375″ H x 8″ D
Dyerector-03: 2.125" W x 9.125 x 8"D
MADE IN NEW YORK
​
OUTSIDE DIMENSIONS

ADJUSTABLE WALL MOUNT ORGANIZER
QUICK & EASY INSTALL
HANDY-MAN NOT NEEDED
CUSTOM FINISHES
​YOU DREAM IT. WE DO IT
Personalize your look by applying a custom finish over our aluminum frame. Whatever you imagine, we can create a look that compliments your unique salon. We have many stock colors, wood, animal, metal, stone, patterns. And if that doesn't suit you... we will find it for you.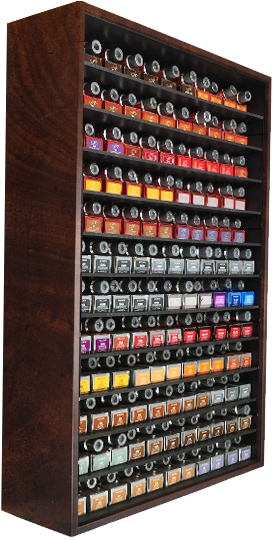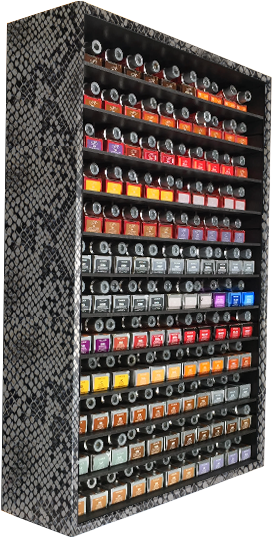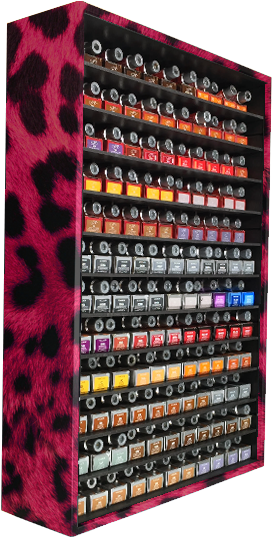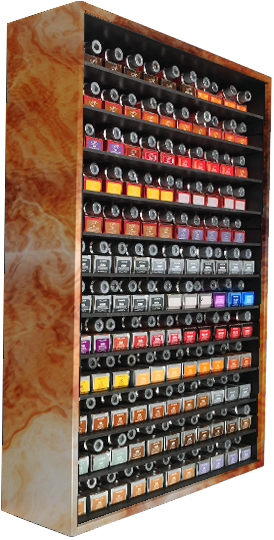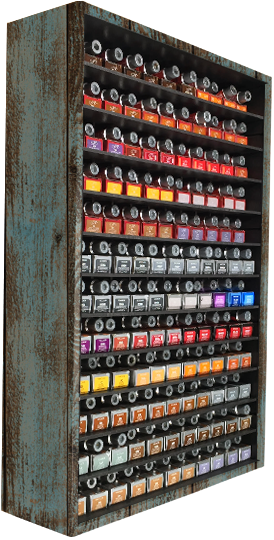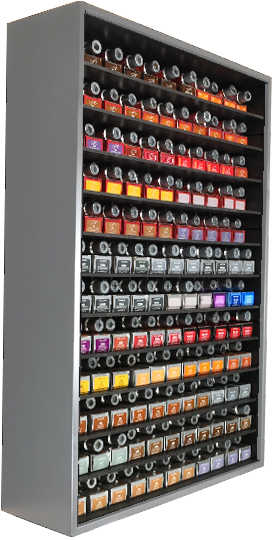 Alfaparf - Color Wear 2 oz
​All Nutrient Color 3.5 oz
Aloxxi Chroma Color- 4.4 oz
Artego - it's Color Gel 2.7 oz
Aveda - Full Spectrum 2 oz
Bacco Color - 3.5 oz
CHI - Ionic Professional 3 oz
Chromastics - Coloration 3 oz
Clairol - Second Nature 2 oz
Compagnia 3.4 oz
​Davines Color- 4 oz
​Developlus - OTC Supply 3 oz
Dixson- Color Extra 2 oz
​Rusk Color - 3.4
Redken - Color Fusion 2.1 oz
Redken - Color Gel 2 oz bottle
Scruples - Color tubes 2.5 oz​
Schwarzkopf - Igora 2.1 oz
Tocco Magico Color-ton - 3.3 oz
​TIGI - Color Cream 2 oz
Tressa - Colour gel 2 oz
TU 2K Labs - Private Label 2 oz
Wella - Color 2 oz
Wella - Koleston 2 oz

PERFECT FOR ALL HAIR SALONS
SOLO ACT OR FULL CIRCUS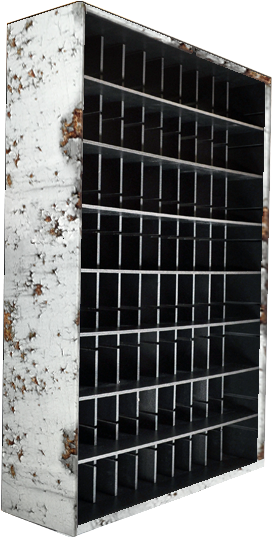 Remove a shelf to store more shades per row.


Stack 2-6 tubes or 5 bottles per subsection.

Eliminate having 2 or more of the same shade open.

Add/Remove a shelf to create your own organizational system (tubes only).

Additives & Fashion colors in one row.

Grab -N- Go!
Controls your hair-colour mess, whether you're a renter or a full service salon.

Makes re-ordering easy- Your staff can see how many boxes are left at a glance.

The used tube always goes on top of the unopened box- So you can't open a new one until you've used-up the old one.
But wait... We have custom finishes!
Easy to mount key-hole design.

No professional needed to install- Do it yourself!

Hardware included.
Okay... Now you can go ahead!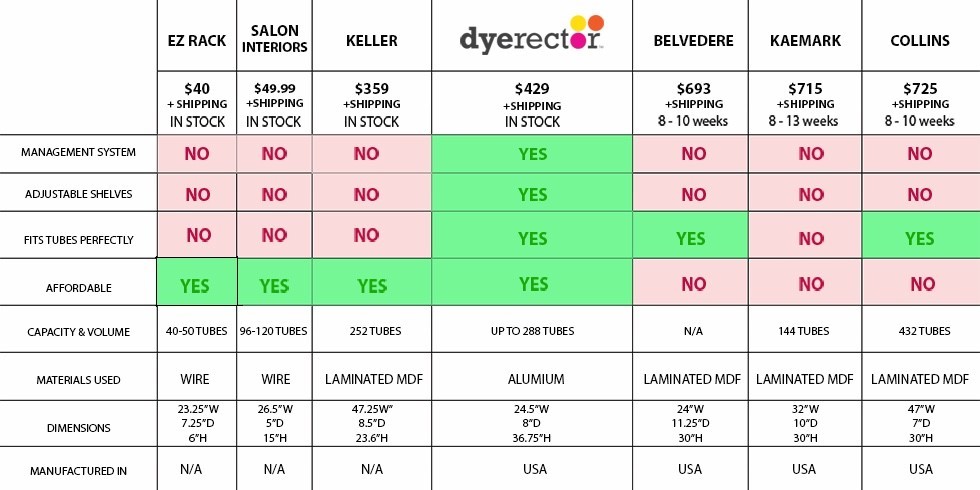 HOLDS UP TO
288 TUBES
PERFECTLY
HOLDS UP TO
275 BOTTLES
PERFECTLY