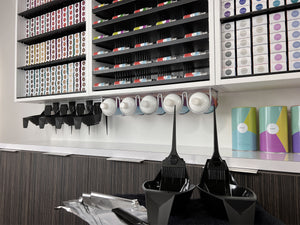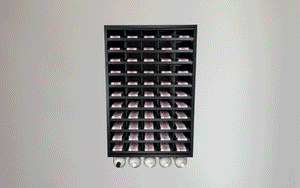 Any Color Brand
boxes, bottles & canisters
ModCab+ is more than just hair color storage. It is the only hair color organizer cabinet that is an inventory management system that grows with your future needs. It is completely modular, which enables you to organize any hair color brand.
Shop Now
NEVER PURCHASE
HAIR COLOR STORAGE
EVER AGAIN!
Manage Boxes, Bottles & Canisters.

Simply reconfigure as needed.
• CONFIGURES TO YOUR SALON'S NEEDS
• Stores up to 6 boxes & bottles per subsection
• FRAME COMES COMPLETELY ASSEMBLED
• Wall Mounts or Stands Alone
• READY-FIT FOR DEVELOPER RACK+

• REG. US. PATENT OFFICE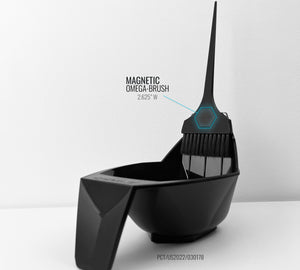 MAGNABOWL™ & BRUSH SET
Keep clean & efficient by getting out-of-the bowl. Magnabowl increases your productivity and accuracy to keep you ahead of your day.
Shop Now
"Absolutely the only bowl & brush that I use for highlights."

- Patti Ramirez / The Green Room
#1 Hair Color Organizer Rack for Salons
One of the greatest challenges facing many salon-owners is finding a hair-color storage system that can hold the various types of hair-dyes that their shops rely on every day. MODCAB+ solves that problem.

It's a modular hair-color storage system that you can customize to meet your salon's specific needs today, as well as your future needs of tomorrow. No matter the color-brand you use or if your hair-dye comes in boxes, bottles or canisters... MODCAB+ is your all-in-one solution for your color management.

Please browse our complete selection of hair color organizer racks today to find the size that works best for your salon. If you need a custom size or finish... We do that too.

US UTILITY PATENT 11,246,396 B2; US UTILITY PATENT 11,304,546 B1
PCT/US2022/030178


There's no difference between the units. ModCab+ does it all! It manages all of your color-boxes, bottles and canisters*... Just configure it (per instructions) to organize what you need.
*Must purchase the 2PK/3PK Shelves or ModCab+CANISTER for canister configuration.
No. It's designed to hang as shown in the pictures or to place on your countertop.
Yes. ModCab+ is designed to mount on a wall; with included French-cleat system.
Yes. You have to alter the rod lengths by cutting them & then cover the holes underneath the shelf that separates the two sections (vinyl separator provided), so that the rods in the top section won't go through to the bottom section. It's easier done than said.