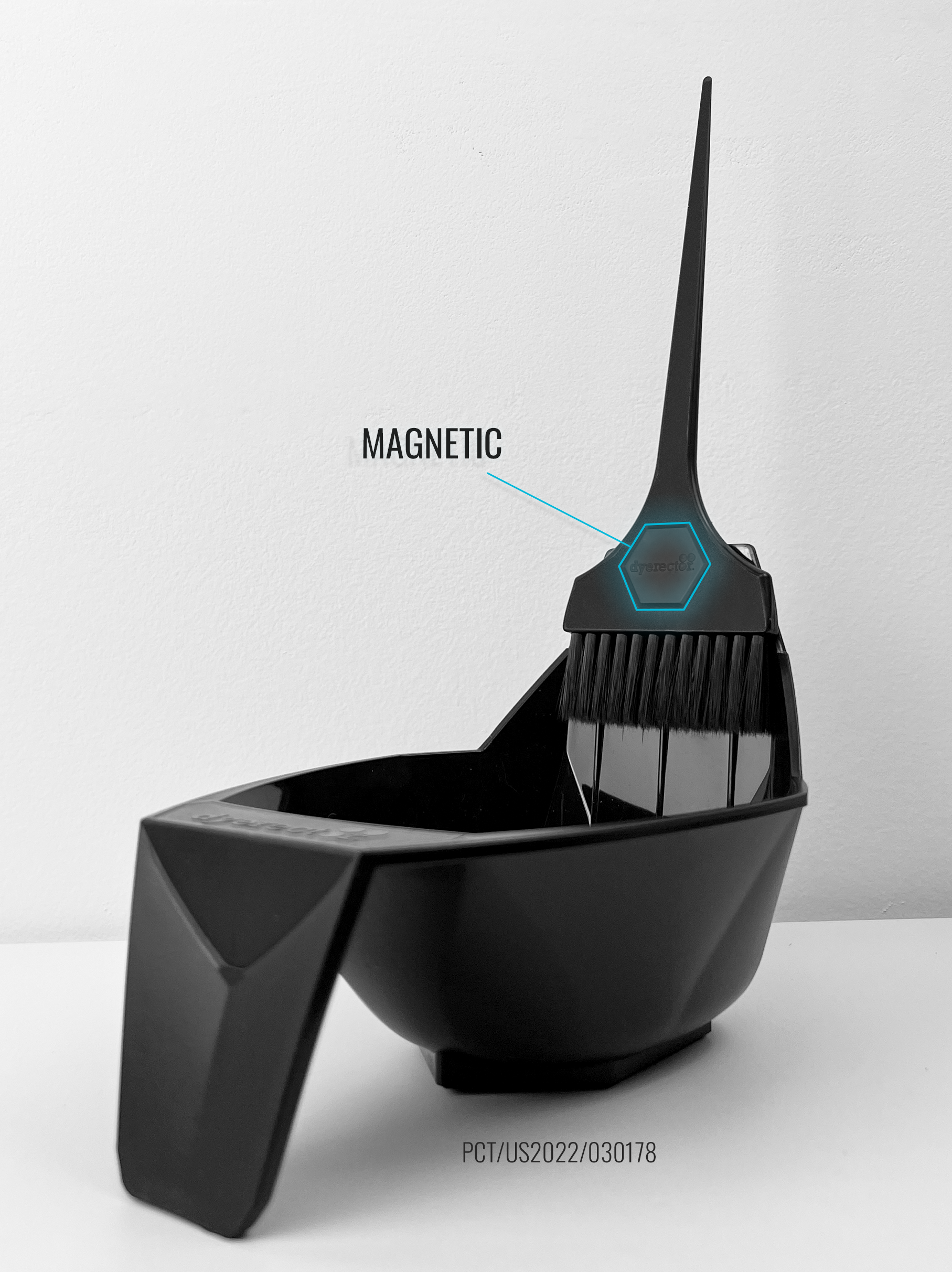 MONEY BACK GUARANTEE!
Return & Shipping Policy
COLOR HAIR FASTER.
The Dyerector® MAGNABOWL & BRUSH SET™ is the only magnetic hair color bowl and brush system that accelerates your productivity and advances your proficiency in hair color bleaching, foil highlights, balayage, foilyage, ombre techniques and any other hair coloring service.
It's designed to eliminate color-soaked handles and/or color-clogged bristles. MAGNABOWL™ holds your MAGNABRUSH™ out of the bowl, which keeps your brush's handle clean, your hair-color bristles crisp; all the while providing you full control with your brush and always at your fingertips.
Patent Pending: PCT/US2022/030178 
9 PC. System Includes:

(x1) Magnetic Hair Color Bowl
(x3) 2" Magnetic Soft Bristle Brush
(x3) 2" Magnetic Firm Bristle Brush
(x1) Power Increaser
(x1) Color-Mixer 







Bowl Dimensions: 5"W x 7.25'L x 2.5"D

Brush Dimensions: 2"W x 7.25"L

 

 

Made in USA



(1) Magnetic Hair Color Bowl
(1) Power Increaser
(3) 2" Magnetic Soft Bristle Brush
(3) 2" Magnetic Firm Bristle Brush
(1) Color-Mixer
Bowl: 5" H x 7" L x 5" W
Brush: 2" W x 7.25" L
Free Shipping on all products to the 48 Contiguous States
Share